World Athletics is delighted to announce the three finalists for the 2023 Men's Rising Star Award, which will recognise this year's best U20 athlete at the World Athletics Awards 2023.
The nominations reflect some of the standout performances that the sport has witnessed this year, at the World Athletics Championships Budapest 23, World Athletics Cross Country Championships Bathurst 23, one-day meeting circuits and other events around the world.
The winner of the 2023 Men's Rising Star Award will be selected by an international panel of experts and be announced on World Athletics' platforms on 11 December.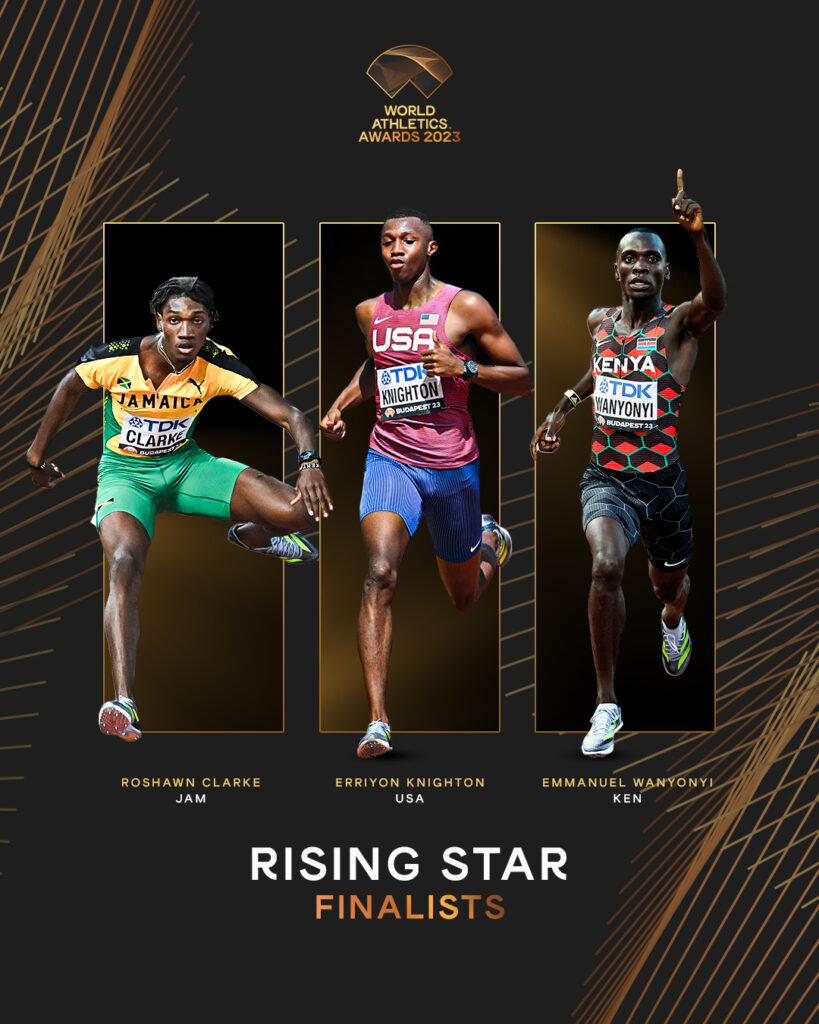 The finalists are:
Roshawn Clarke, JAM
– World Championships 400m hurdles fourth place
– Equalled and then broke the world U20 record with 47.85 in Kingston and 47.34 in Budapest
– Jamaican champion and CARIFTA Games U20 champion
Erriyon Knighton, USA
– World Championships 200m silver medallist
– US champion
– Winner of Diamond League races in Florence and Oslo
Emmanuel Wanyonyi, KEN
– World Championships 800m silver medallist
– Diamond League champion and winner in Rabat, Paris and Xiamen
– World cross country mixed relay champion
Further information about the World Athletics Awards 2023 will be announced in the coming weeks.
Source: World Athletics