Feet 'N' Tricks, the freestyle football promoter in Africa, has announced Afreximbank as its main sponsor for its Freestyle Connect Africa 2023 tournament set to be held on November 14, 2023, in Cairo, Egypt.
The tournament is held in partnership with the World Freestyle Football Association (WFFA) and will be showcased at the Intra Africa Trade Fair (IATF2023) event. The premium freestyle football event will feature 16 top-tier athletes from 9 African countries.
Freestyle Connect Africa 2023 will be part of the broader Intra Africa Trade Fair (IATF2023), championed by Afreximbank, in collaboration with the African Union and AFCFTA.
Running from November 9 to 15, this year's IATF theme resonates with unity and creativity, titled: 'One People, United in Culture, Creating for the World'. The theme emphasises the importance of African unity and the power of its rich cultural heritage in forging a brighter future.
Valentine Ozigbo, the chairman of Feet 'N' Tricks, speaking to the press on the tournament's significance, said: "We are happy to welcome our 2023 sponsor, AFREXIMBANK, an institution that is created for the upliftment and unification of Africa.
"We are proud that Afreximbank's sponsorship and our partnership with the World Freestyle Football Association (WFFA) elevate the standards of freestyle football in Africa.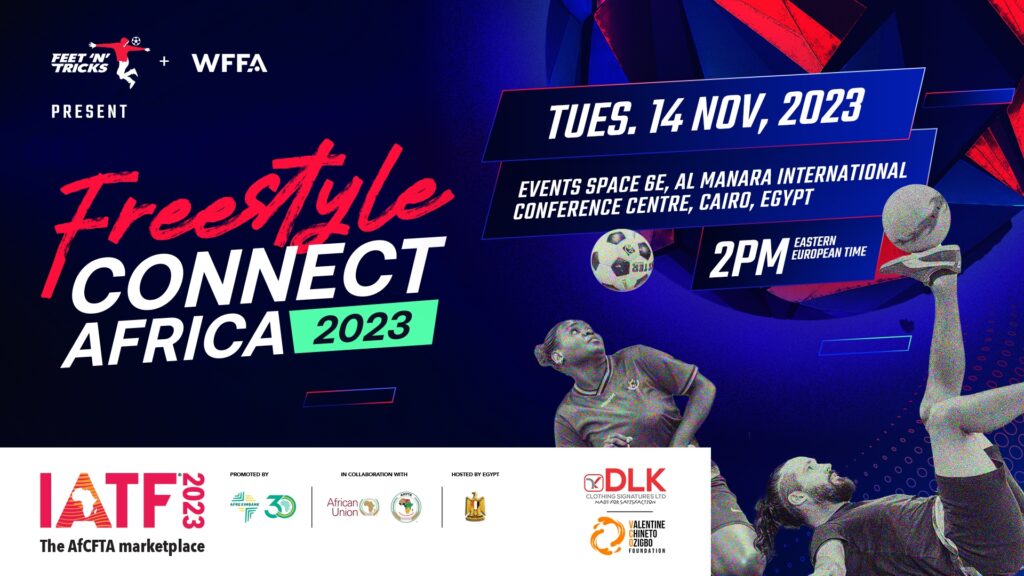 "Freestyle Connect Africa is a platform that brings sports talent and creativity together in competition and celebration, and our partnership with Afreximbank and WFFA testifies to the growth and love for the sport across the continent. We're excited to showcase African talent on such a prestigious platform.
"We are thrilled to announce, in addition, that the sensational Iya Traoré, a Guinness World Record-holding freestyler, will bring his awe-inspiring football artistry to Freestyle Connect Africa 2023, all the way from the vibrant streets of Paris.
"Joining him on stage is none other than Brazil's freestyle virtuoso and Guiness World Record holder, Raquel Benetti, whose mesmerizing skills with the football have earned her global acclaim and a dedicated fan following."
Daniel Wood, the Co-Founder and Head of Partnerships at the WFFA added: "Freestyle football is not just a sport; it's an art, a culture, and a language that unites us all. The Freestyle Connect Africa 2023 in Cairo promises to be a spectacular display of talent, and we're excited to see our athletes shine on such a grand platform.
"Africa is a hotbed of freestyle football talent, and events like these amplify the sport's global reach. WFFA is thrilled to collaborate with Feet 'N' Tricks for what promises to be an unforgettable showcase."
DLK Clothing Signatures, an internationally acclaimed garment and footwear manufacturing company based in Abuja, Nigeria; and VCO Foundation, one of the leading non-profits in Nigeria are co-sponsors for the Freestyle Connect Africa 2023 tournament. The DLK brand will be showcasing at the IATF2023 trade fair.
As preparations ramp up for the event, fans across the continent and beyond eagerly await a thrilling showdown of skills and passion on the pitch.