Nike has unveiled the Eliud Kipchoge Track at the Nike European headquarters in the Netherlands and a statue of the Kenyan marathon runner at its headquarters in Beaverton in Oregon, US, to mark 20 years of partnership.
"Eliud Kipchoge and Nike are marking 20 years of partnership — from iconic moments spanning his 5,000-meter World Championship in 2003 to Breaking2 in 2017 to his recent record-setting fifth win at the 2023 Berlin Marathon," Nike said.
"Twenty years ago, Nike and I became partners in running. Since 2003, Nike has played a crucial role in my career, providing inspiration and innovation," Kipchoge said.
"Together, we've brought these elements to every athlete in the world. Thank you, Nike for the great partnership, together we run as one."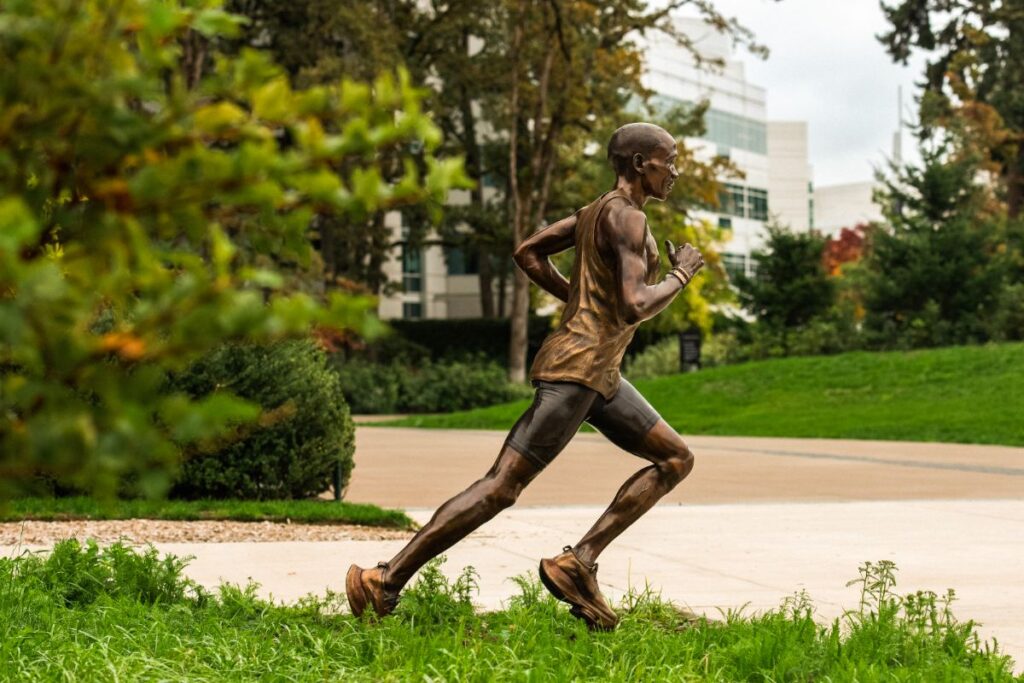 "Together, we have gone to the moon and back and changed the world of running," says Eliud. "My hope is that we continue to make this world a running world, as a running world is a peaceful world."
In a statement on 4 October, Nike said: "Twenty years of dominating performances. Twenty years of redefining human potential. Twenty years of inspiration and indispensable partnership. Nike is celebrating two decades with Eliud Kipchoge, the world's greatest marathoner, whose steadfast determination and gentle nature has forever changed the running community.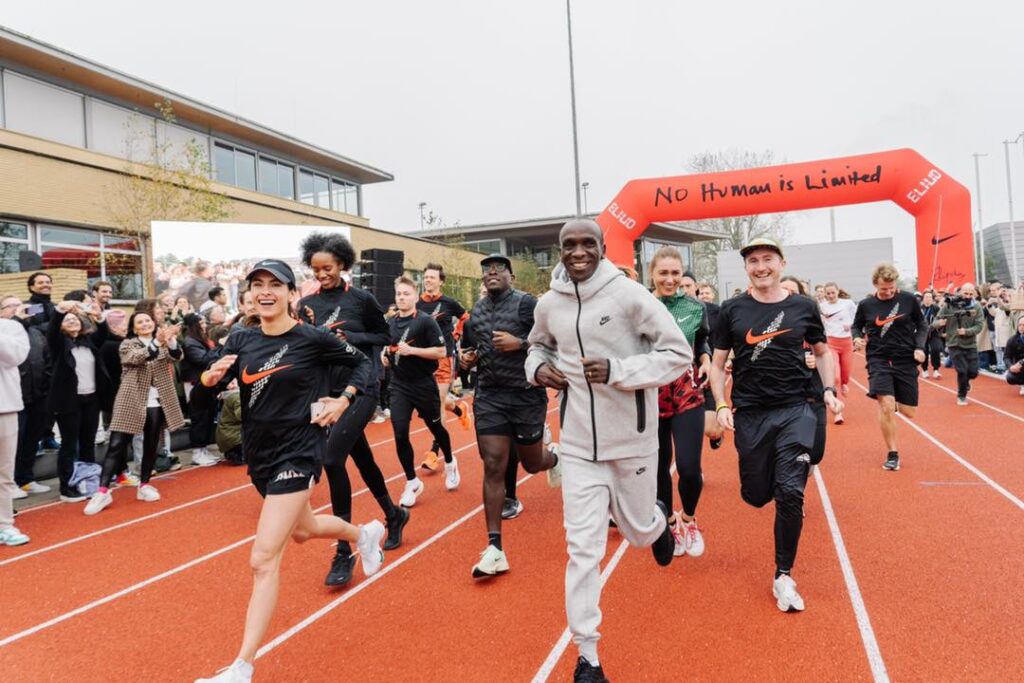 "From his first race as a Nike athlete in Paris in 2003 — when he won the 5,000-meter World Championship — to his storied marathon career, Eliud has pushed the boundaries of what is possible with his unique grit and grace. Across the last two decades with Nike, he's won 11 World Marathon Majors, captured four Olympic medals, and broken his own marathon world record two times to become the most dominant marathon runner in history. Partnering with Nike for the Breaking2 project, Eliud showed the world that the impossible — running 26.2 miles in under two hours — was within reach. Throughout the pursuit and his historic 1:59:40 run in Vienna in 2019, he paved the way for all runners to chase their own moon-shot dreams.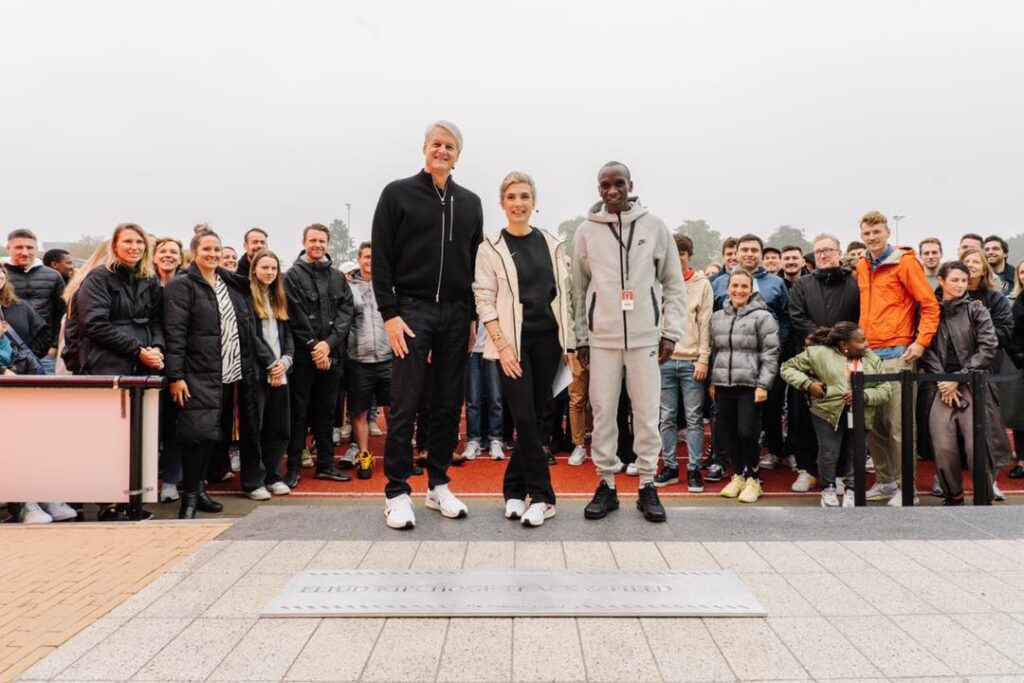 "That inspiration to the running community is what sets Eliud apart. In addition to his accolades on the road and track, Eliud has also worked closely with Nike product innovators and designers to create footwear and apparel to fuel all runners' journeys — whether they're chasing their own personal best or heading out for their first mile. The Eliud Kipchoge Foundation goes beyond sport and focuses on education and environment, giving children across the world access to knowledge through building and maintaining libraries and planting trees to conserve forests in a sustainable way.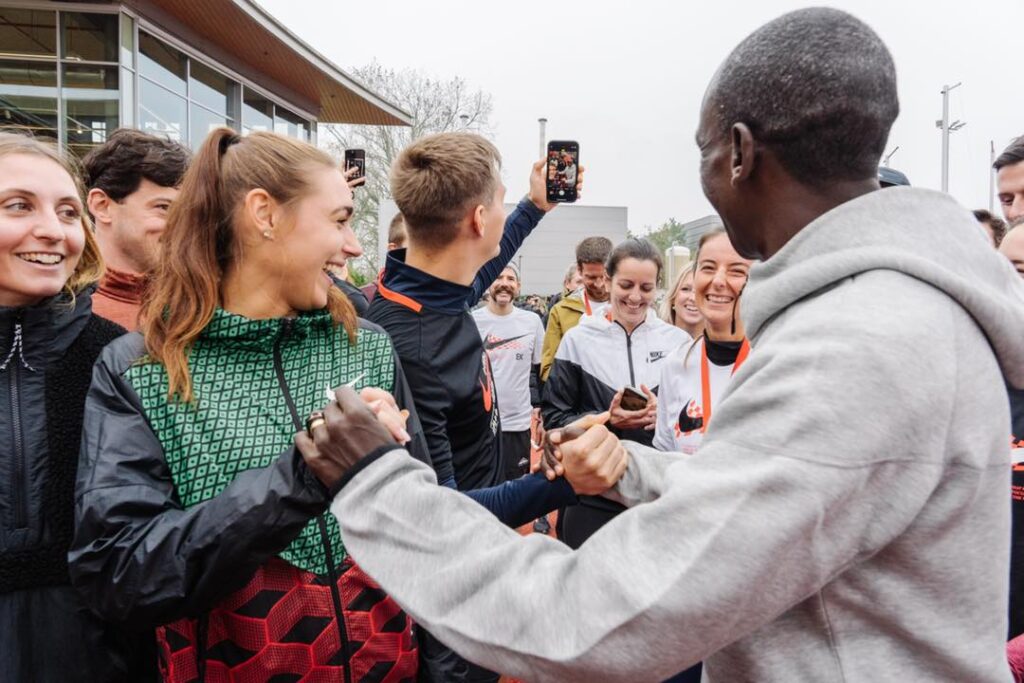 "Across the world, Nike is commemorating the best marathoner in history. From October 12 to 16, Nike will host Eluid for his third China tour, with stops in Beijing and Shanghai to celebrate the growth of running across the country. Throughout the tour, Eliud will meet with NIKE, Inc. employees and local running communities to host discussions, lead immersive runs, and inspire and enable the next generation of Chinese runners to enjoy the sport and continue breaking limits.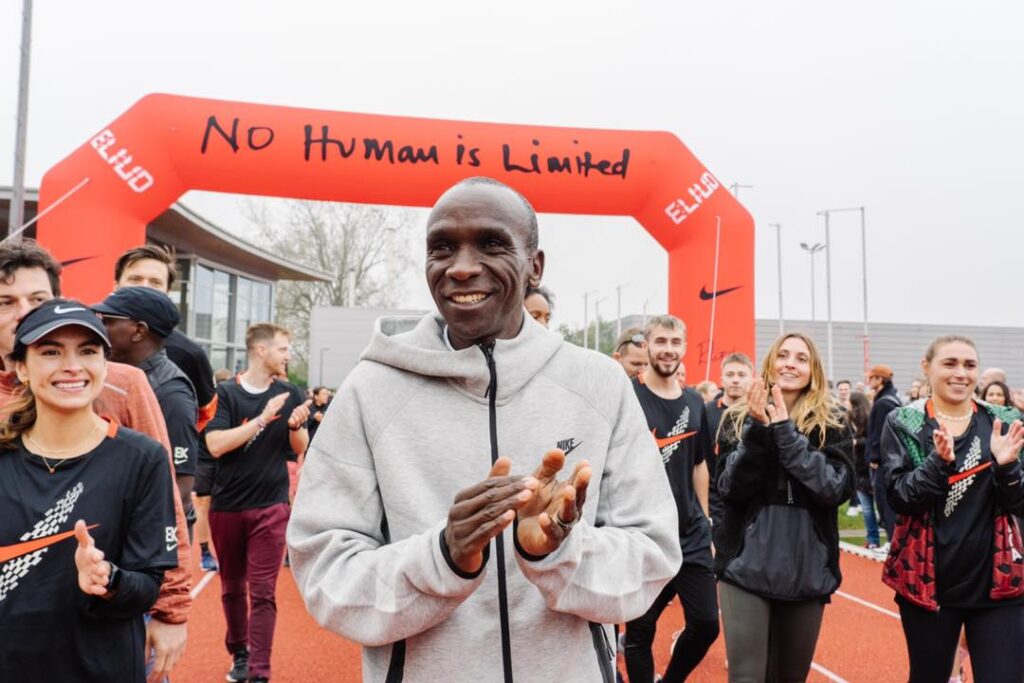 "To honor Eliud's legacy as a storied Nike athlete, Nike will also unveil two permanent fixtures at its campuses. The company has commissioned a bronzed statue of Eliud for its World Headquarters in Beaverton, Ore., to be placed near a beloved running path on campus. The statue was created by local Oregon artist Alison Caswell and captures Eliud's signature gait and unique running style. The brand has also renamed the track at its Nike European Headquarters the "Eliud Kipchoge Track & Field." Renovated earlier this year to expand the number of lanes and modernize the track surface, the space serves a growing number of passionate runners from the local athletic club and the Hilversum community."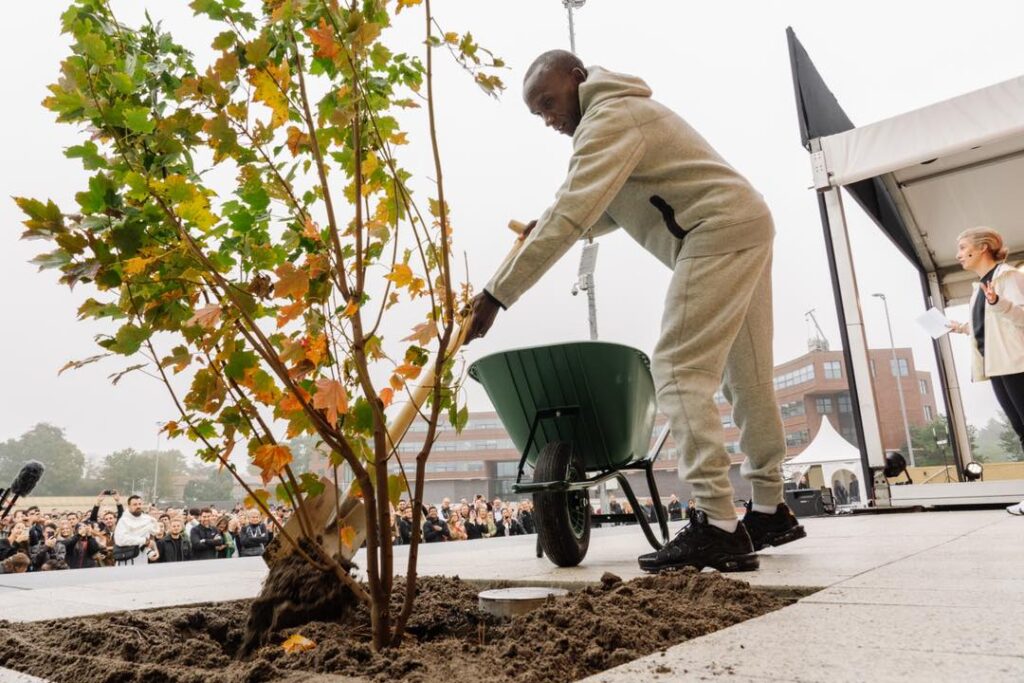 Earlier this summer, Nike released the EK Umoja Collection, a capsule of running footwear and apparel honoring the unifying legacy the champion has had on the running community. "'Umoja' stands for unity in my native Swahili," explains Kipchoge. "This collection represents the work done together as a running family and community."
"Eliud Kipchoge and Nike continue to look to the future, knowing the potential and possibilities to break new barriers and further inspire the world to fall in love with running are infinite," Nike added.