Rift Valley Chapa Dimba champions Laiser Hill Academy from Kajiado County, Mwenge FC from Nakuru, Trinity Mission Girls from Nakuru and Ol Melil Girl's Secondary from Narok have advanced to the Rift region Safaricom Chapa Dimba Regional finals after winning their knock out matches played in Bomet and Nakuru respectively.
The four teams join Wiyeta Girls, Itigo Girls, Ndura Sports, and PASC Langa FC, making it a total of eight teams that have qualified for the Rift Region finals, scheduled for the upcoming weekend at ASK Showgrounds in Nakuru.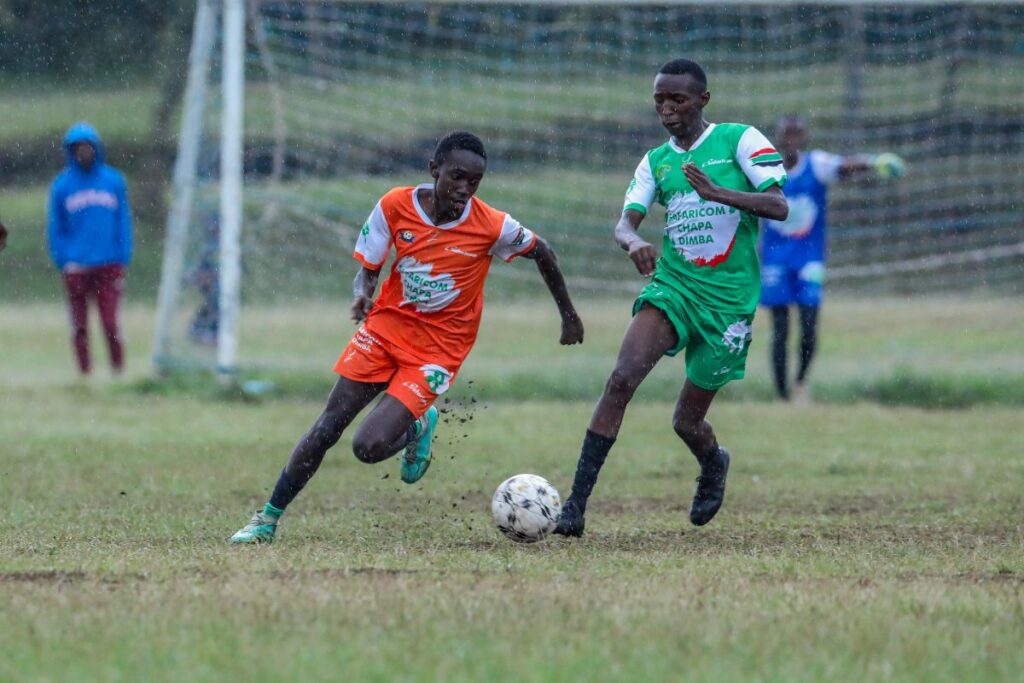 In Sunday's action that took place at Nakuru's Rift Valley Institute of Science & Technology, Nakuru's Mwenge FC defeated Lorubae FC from Samburu 4-0 to advance to the regional finals. Elisha Nalianya opened the scoring for Mwenge FC in the 15th minute before doubling his side's score in the 34th minute. In the 43rd minute, Bonface Nyabuto netted the third goal, and Joseph Ndung'u closed the scoresheet with the fourth goal in the 47th minute, completely overwhelming the Samburu champions, Lorubae.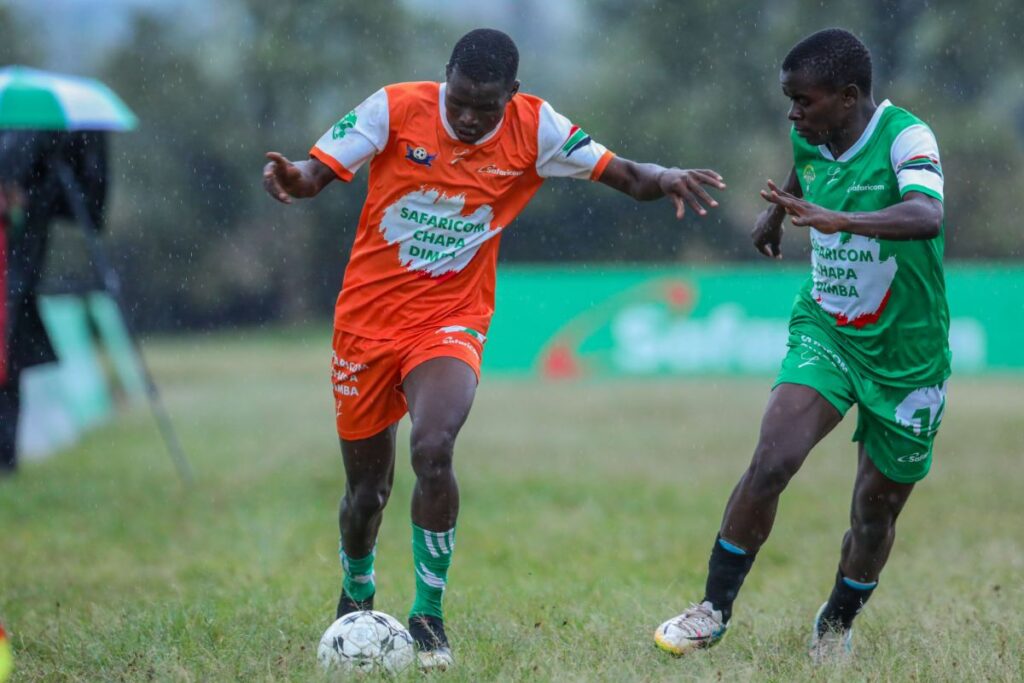 The first Boys' match between the Mwenge FC and Nyandarua's Mighty Lakers, saw the seven-team member squad the Mighty Lakers suffer a huge defeat of 9-0. In another match, Samburu's Lorubae FC proceeded to the finals after knocking out Bamba Youth from Baringo on a 2-0 score.
"I am extremely happy about today's victory as we now move to the regional finals slated for next week. Of course, knockout stages always bring a lot of pressure, but this time it was different for us. We approached every match with a relaxed mindset, and it paid off with big wins in both our games played today. Now, we must promptly begin preparations for the finals, given the limited time we have. We remain hopeful and firmly believe that we can secure the regional title and advance to the national championship," said Teddy Siwa, the coach of Mwenge FC.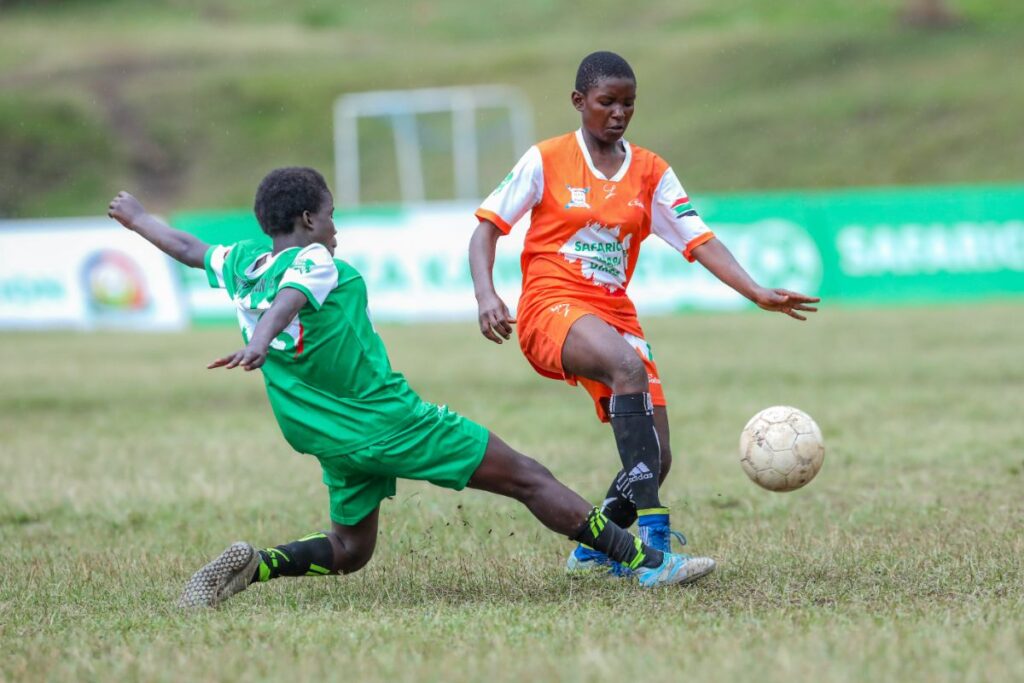 In the Girls' matches, the newly crowned Nakuru Champions, Trinity Mission Girls, asserted their dominance by defeating Ridges Queens from Nyandarua 2-1. The goals were scored by Peris Mumbi in the 17th and 22nd minutes, respectively. Ridges Queens, despite their efforts to stage a comeback, managed to score their sole goal through Anne Wangechi.
In the earlier opening match, Coach Mathias Godfrey's Trinity Mission Girls secured a 1-0 victory against Samburu's Kisima Girls, earning a spot in the inter-county finals. They faced Ridges Queens, who received a walkover as Mogotio Girls from Baringo failed to appear for the match.
Elsewhere on Saturday at teh South Rift exciting inter-county playoff at Silibwet Grounds, it was a Maa derby when Laiser Hill Academy from Kajiado went head on with Ololulunga FC in the boys' finals as Ol Melil FC from Narok County faced off Tembea FC in the girls' finals.
In the boys' final, coach John Mwaura's team made a remarkable comeback from being two goals down in the second half, eventually equalizing the score at 2-2 during regular time. This led to a penalty shootout that ended 4-3 in favour of Laiser Hill Academy, with their goalkeeper Teddy Sirima making three splendid saves. In their opening match, Laiser Hill had also defeated the home team, Kamungei FC, 5-4 on penalties after a goalless draw in regular time.
In the girls' showdown, Daisy Moraa's Ol Melil showcased a superb brace, leading her team to a 2-1 victory over their opponents, Tembea FC from Kajiado, and securing a place in the regional finals. In their opening match against Bomet's Meswondo FC, Moraa also scored a brace, helping her team secure a 3-2 victory over Meswondo FC from Bomet.